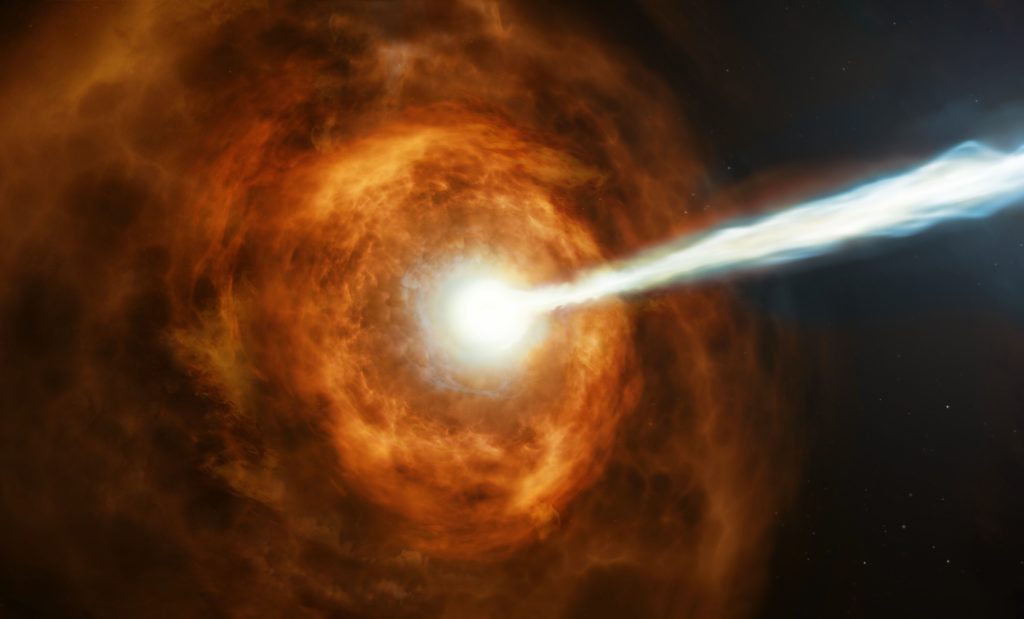 An international team of astronomers, including Michał Michałowski from AOI, has for the first time seen the most energetic gamma radiation from a gamma-ray burst (GRB) 190114C, the explosion of a very massive star. The energy was in the so-called tera electron volt (TeV) range, a million of millions times more energetic than visible light seen by the human eye. Such radiation was predicted to be emitted by GRBs, but never found until now. This GRB was also the brightest TeV source ever recorded.
The observations of this radiation allowed studying processes happening during the explosion, hidden from our view until now. It has been shown that this very high energy radiation was produced in a process called inverse Compton scattering, during which radiation gets more energetic by collisions with high-energy electrons. This process has not been seen in GRB explosions so far. This discovery brings us closer to the understanding of how massive stars die.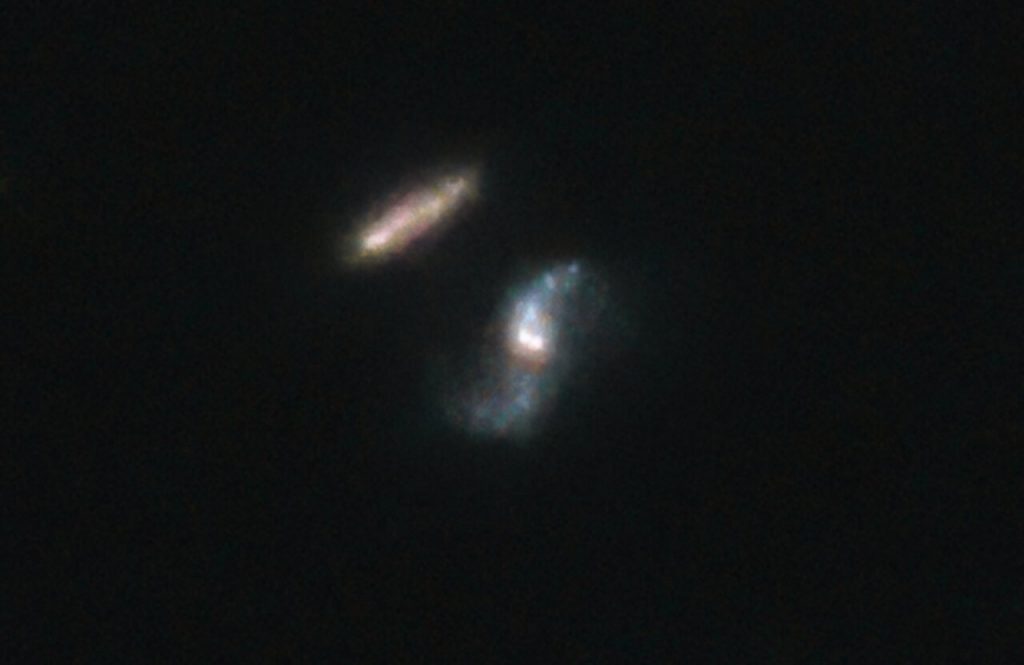 This was possible due to very quick observations only 50 seconds after the explosion with the Major Atmospheric Gamma Imaging Cherenkov (MAGIC) telescopes (La Palma, Spain). The observations lasted half an hour. The MAGIC telescopes are designed to detect the so-called Cherenkov radiation. It is created when gamma radiation hits the atmosphere and produces a shower of electron-positron pairs. They in turn emit ultraviolet light registered by the MAGIC telescopes.
GRB 190114C was located in a galaxy 4.5 billion light years away from the Earth. There is another galaxy close to it, and they will collide in several hundred million years. The high density of gas resulting from the interaction between these galaxies was likely crucial for the generation of the very high energy radiation detected by the MAGIC telescopes.
The results were published in Nature and Astronomy & Astrophysics. Full text of articles:
https://www.nature.com/articles/s41586-019-1754-6
https://arxiv.org/pdf/1911.07876.pdf
2019-11-20, MM